Hi there!
I have been slowly, really slowly - like to the tune of 10-20 minutes a day, working on putting my new scrapbook room together. So today's tutorial is a nod to my scrap room.
I decided on a colour scheme for my room shortly before my move, mint and gold!
A little odd for me because I am not a flashy person and I have almost nothing in a gold colour in my home. However, I was so inspired when I saw this WRMK album in the store at
ScrapMuch?
, it made my heart happy and I thought about it long after I left the store, so I decided to run with it!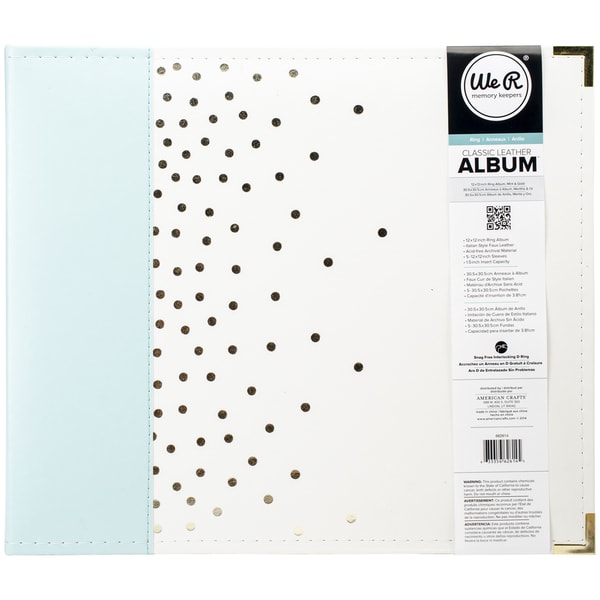 But, I really wanted to use things I already owned. Like these wood magazine files from Ikea.
They are really great for stashing away my lists, notebooks and other day to day papers. They would also be great for scraps of patterned paper or cardstock. Of course they work for scrappy magazines too ;) but I like that they hide my clutter.
I pulled out my Americana Chalk Paint in a pretty mint colour (available through
ScrapMuch?
) and painted three sides of the files.
I left the leading edge unpainted as this is where I wanted to add my pop of gold! (I also left the bottom unpainted because why waste pretty things.)
I used some scraps of papers from My Mind's Eye and Teresa Collins with gold foil on them to adorn the leading edge. As luck would have it these wooden files are just about 12 inches high. I cut the papers to slightly wider than the files, just in case they were not actually square from top to bottom. Then I adhered them using Modge Podge because I have that in my stash, but likely any liquid glue would work.
I used a mini spatula to make sure I got any bubbles out from behind the papers.
I also added some clips to the top edge while they dried to make sure the papers were stuck tight.
Once the Modge Podge was dry I trimmed off the excess width of the paper. Then I repeated the process for two more files.
And popped them onto my shelf! This project was very quick, chalk paint dries super fast especially on these untreated wooden magazine files, as does the Modge Podge. I worked for ten minutes twice to complete these three file boxes.
I love the way they look! I will likely be sharing more of my room as I go along, I have a goal in mind to get my room ready to use by the time m husband goes back to work towards the end of the month - cross your fingers!
Thanks for visiting!
Laura
xo